It's Time to Take Care of You
It's time to regain your health, joy and vitality.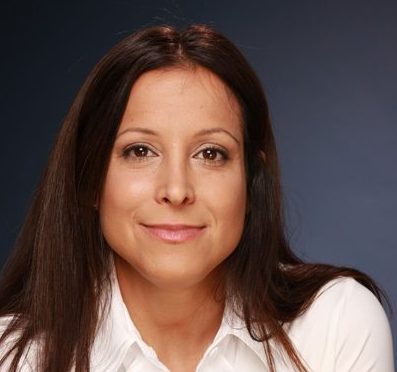 Choose Dr. Shira Miller to Guide You
2020-2021 Top Doctor in Concierge Medicine
Specializing in Menopause, Hormone Therapy, and
Integrative Medicine for Men and Women
Newport Beach, California
Concierge Doctor
A concierge doctor provides personalized medical care in a warm, respectful, and private environment which is not subject to approval  or control by third-party payers.
Integrative Medicine
Integrative Medicine offers diagnostic and treatment strategies from both alternative and conventional medicine. Keep your primary care doctor, and always have a second opinion from an integrative medicine doctor.
Bioidentical Hormones for Menopause HRT
Bioidentical hormones for menopause are manmade hormones which are identical in molecular structure to hormones produced by the human body.
Modern Convenience
One-on-One private communications through phone consultations and a secure online messaging and chat portal allow for care with
Dr. Miller to be both warm and high-tech.
Shira Miller, M.D.
Concierge Integrative Medicine Doctor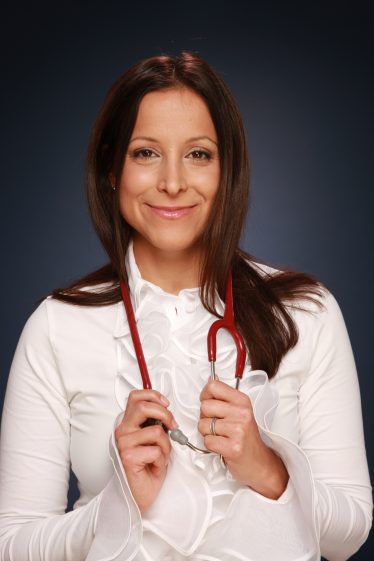 Welcome
As a concierge wellness, menopause, and integrative medicine physician I would like to personally introduce you to my intimate and unique private practice where I will help you optimize your overall health and reduce your risk of chronic diseases…all in the setting of high-level customer service, where failure is not an option.
What does it take to become a new patient of the Menopause Doctor in Newport Beach?
Watch the 2-minute video below and find out.
Helping Women Thrive in Menopause and Beyond
Can't Seem to Find Your Way to Feeling Better?
 The average age of menopause is 51. However, perimenopause can start 10 years earlier.  Most women (and their doctors) think that hot flashes and vaginal dryness are the only symptoms of perimenopause, menopause, and postmenopause.  However, other common symptoms are weight gain, urine leakage, brain fog, irritability, fatigue, low sex drive, depression, insomnia, dry skin, dry eyes, heart palpitations, joint pains, painful intercourse, body/muscle aches, and accelerated skin wrinkling. In addition, menopause results in an increased risk of bone loss (osteopenia or osteoporosis), dementia, and accelerated hardening of the arteries.
Sleep through the night
Sleeping through the night, and sleeping well, is essential for optimal health and wellness. Resolving any sleep disturbances caused by menopause is an essential first step towards healing.
Energy and vitality
Sleep deprivation due to perimenopause, menopause, or postmenopause causes fatigue, depressed mood, anxiety, and irritability. Bioidentical hormone replacement therapy can readily treat these menopause symptoms and give you your life back.
Healthy sex life
Who's in the mood? Suffering from disturbed sleep, fatigue, brain fog, vaginal dryness, itching, and low libido doesn't feel sexy to anyone. It's not just you. Treat the cause and you'll get your mojo back.
Meaningful relationships
When you are not feeling like yourself, it can be very difficult to be the person you want to be. Get healthy and enjoy connecting with your family, friends, and colleagues again.
Helping Men Stay Healthy as They Age
Want to Figure Out if Your Symptoms are Due to Low Testosterone?
Whether you are 30, 50, or 80 years old, having low testosterone levels (hypogonadism) is neither fun nor healthy. The symptoms of low testosterone in men range from lack of energy, depressed mood, loss of vitality, muscle atrophy (sarcopenia), muscles aches, low libido, erectile dysfunction, and weight gain…to bone loss (osteopenia), osteoporosis, anemia, increased risk of Alzheimer's, increased risk of high-grade prostate cancer, and increased risk of death due to all causes.
Is there an alternative to testosterone replacement therapy?
Low testosterone (low T)
Although testosterone levels in men do slowly decline with the aging process, many of the symptoms of low testosterone (low T) can also be caused by other hormone deficiencies. Therefore, a comprehensive evaluation and laboratory testing is always necessary prior to beginning treatment.
You have low testosterone (low T), now what?
If you have been diagnosed with low testosterone, the first thing to find out is kind of low T it is as there are a few types (for example, primary, secondary, or mixed.) Many men with low T actually don't need testosterone therapy in order to increase their testosterone levels and feel better.
Clomiphene citrate (Clomid)
Clomiphene citrate is an oral medication that can be used to treat many cases of low testosterone (low T) in men. Clomiphene can be safer and more effective than testosterone creams, gels, and injections, but it doesn't work for every man. Proper laboratory testing prior to testosterone treatment can help determine if clomiphene could work for you.
How Do I Know If a Concierge Integrative Medicine Doctor
is Right For Me?
Most physicians manage thousands of patients. This makes it very challenging to closely supervise patients, spend quality time with patients, communicate frequently with patients, keep up with current research, or treat patients with the respect they deserve.
Schedule a phone call with Dr. Shira Miller and find out if a concierge integrative medicine doctor is right for you.
Good medicine
Integrative medicine is an approach that combines diagnostic and treatment tools from what today is considered conventional or alternative medicine. Ultimately, though, it's just good medicine.
Privacy and confidentiality
Just like any relationship with a trusted adviser, the private and confidential information that you share is protect and treated with the utmost respect.
Convenience
You shouldn't have to take the afternoon off from work or hassle with traffic just in order to be able to talk to your doctor. Unlimited access to phone consultations and secure messages through an online portal, always allows for quick and easy communications with Dr. Miller.
Complete the New Patient Request Form to Book a Complimentary Phone Call with Dr. Miller
Schedule a Private 1-on-1 Executive New Patient Consultation in Newport Beach, with Concierge Physician Dr. Shira Miller
Join the Concierge Integrative Medicine Program and Reach Your Health Goals