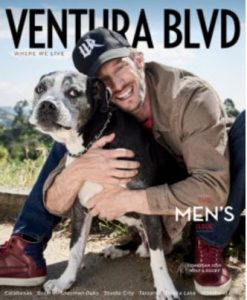 Dr. Shira Miller is featured in the May/June 2017 Men's Issue of Ventura Blvd Magazine, regarding testosterone hormone treatment options for men. In the article, "What you need to know about testosterone hormone treatments," she explains that the first step prior to any testosterone treatment is determining if the suboptimal or low testosterone (Low T) is due to primary or secondary hypogonadism. The proper diagnosis regarding the cause of a man's suboptimal or Low T is essential in helping him make an informed decision about his best testosterone treatment options or alternatives.
Click here to read the full article in LA's Ventura Blvd Magazine.
Click here to read more about Dr. Miller's Low T Secret for Men.